Dame Kathleen Lonsdale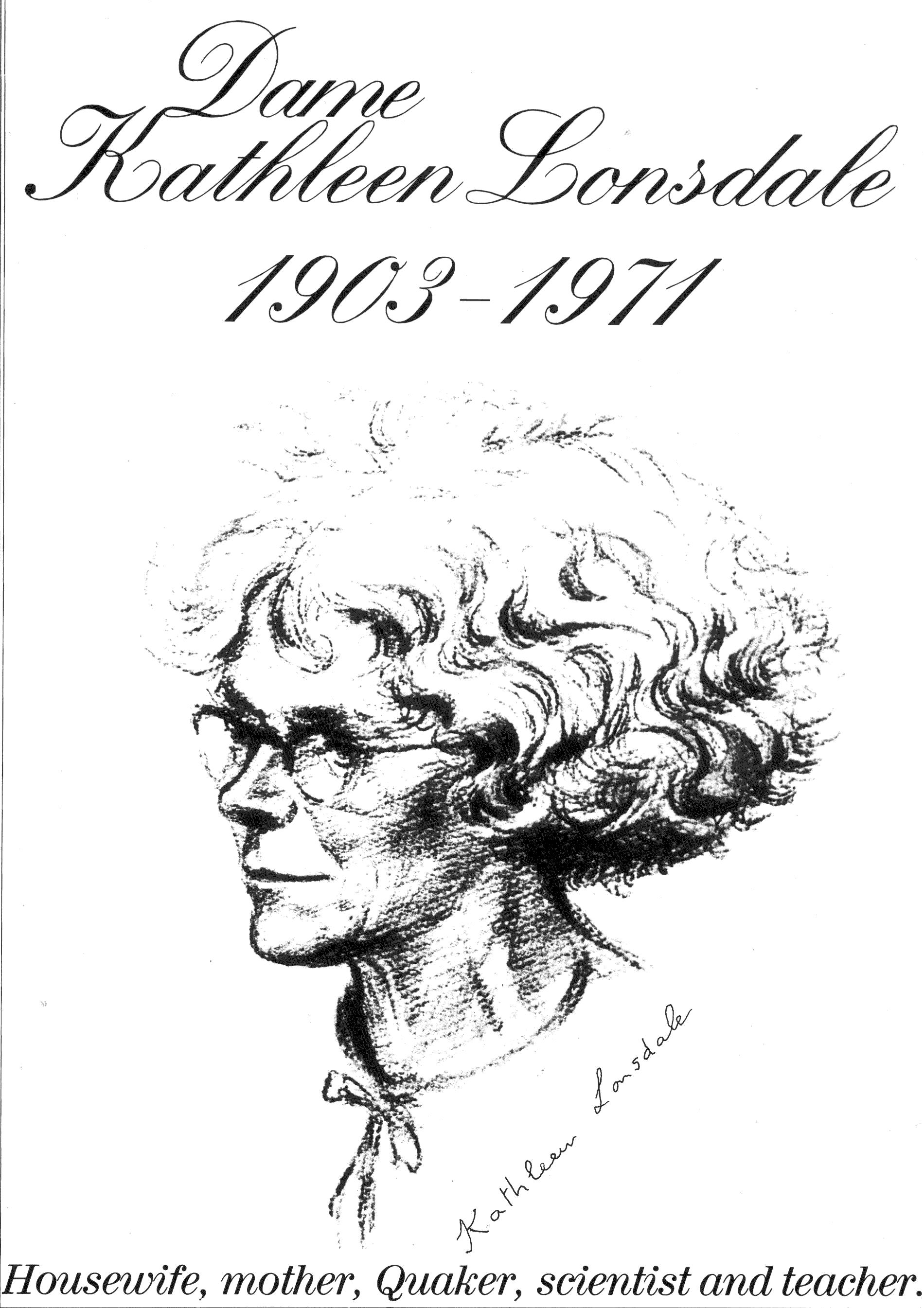 <! --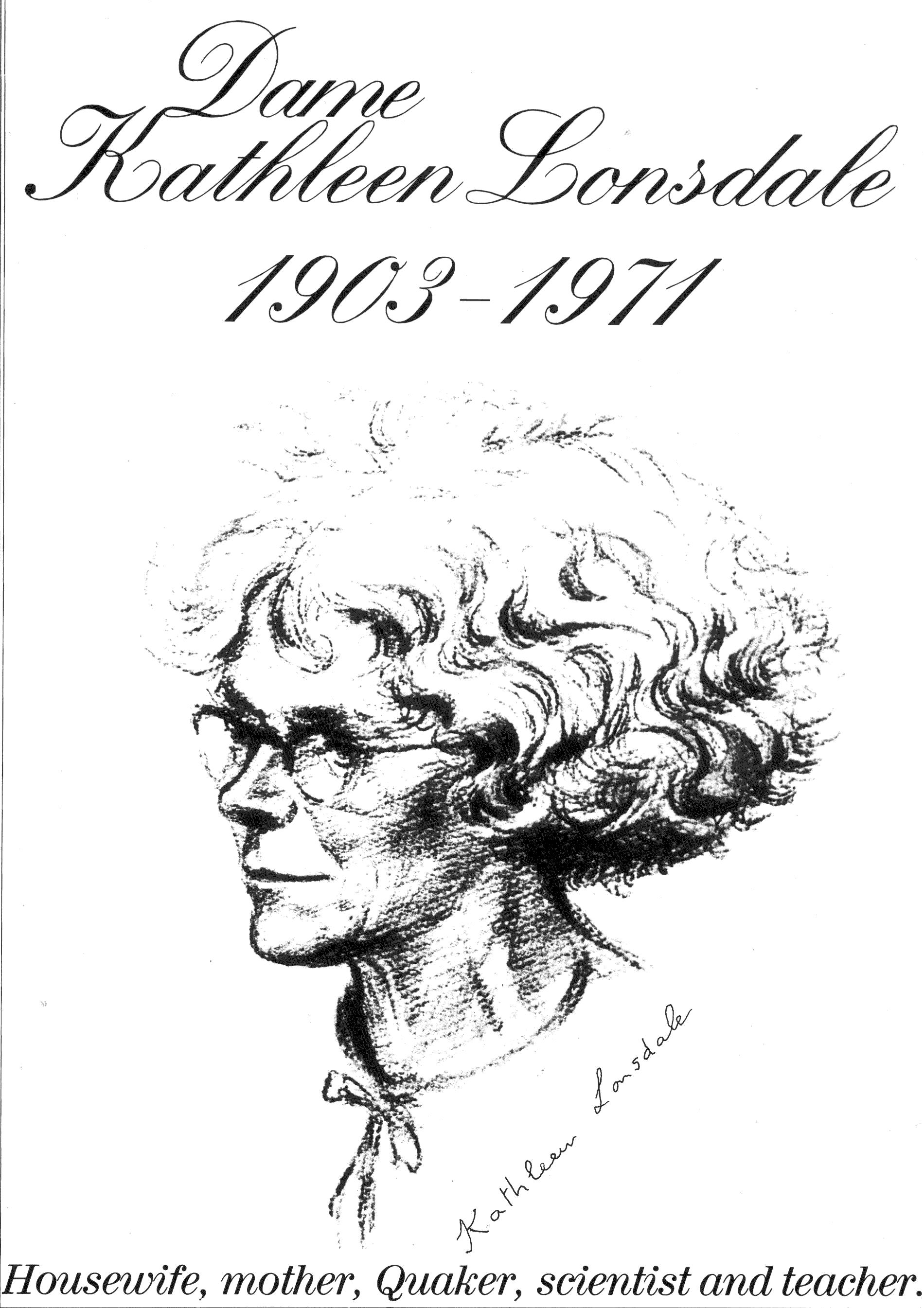 -->
Born Kathleen Yardley near Dublin 28 January 1903 youngest of 10 children, several of whom died in infancy moved to England with her mother
Education Ilford County High school for girls
1919 entered Bedford College for women, London to study mathematics
1922 top first class degree in physics at UCL
invited by William Lawrence Bragg to join his crystallography research team at UCL and later in the Royal Institution
1927 married Thomas Lonsdale
1928 discovery that Benzene ring was planar
1935 She and her husband became Quakers. During the second World War she was a pacifist, refusing to register for Civil Defence Duties, she also refused to pay the £2 fine imposed by the local magistrate. She was sent to Holloway jail for a month, where she kept busy working on the corrections to the 3 Volume International Tables; she had worked on the 1st edition with Astbury in 1924; the second edition was published in 1951 In Kendal there is a Quaker embroidery exhibition which show Image D10 Quaker Scientists, including Lonsdale with a diagram of a benzene ring.
1945 one of the first 2 women fellows of the Royal Society
1946 moved to University College where she became the 1st tenured professor of chemistry
1951 some of her crystallographic patterns exhibited at the Festival of Britain and the structure of hexamethyl benzene made into a popular frosted glass pattern for bathrooms.
worked on the structure of diamonds, and one type name after her lonsdaleite
1956 created a Dame Commander of the Order of the British Empire
1957 1st woman sole recipient of Royal Society Davy medal donated her prize money to start the Bragg lecture fund which funds 3 lectures where they worked, Australia, Leeds, London
1962 asked to work on structure of human kidney stones in the hope that it would be possible to find out what caused them.
1966 president of the International Union of Crystallography
1967 Spoke on the BBC program Woman's Hour to talk about her career and how she combined career and a family in the 1920s. this is now part of the Womans Hour Collection an archive of the BBC
1968 President of British Association for Advancement of Science
1969 Hon DSC University of Bath
Died 1971
1987 the BCA decided to hold an annual 'Lonsdale lecture' to commemorate her work. David Blow gave the first lecture at the Belfast BAAS meeting 27 August 1987. They were later moved to the Annual Meeting of the BCA.
Page last updated 12 Feb 2015